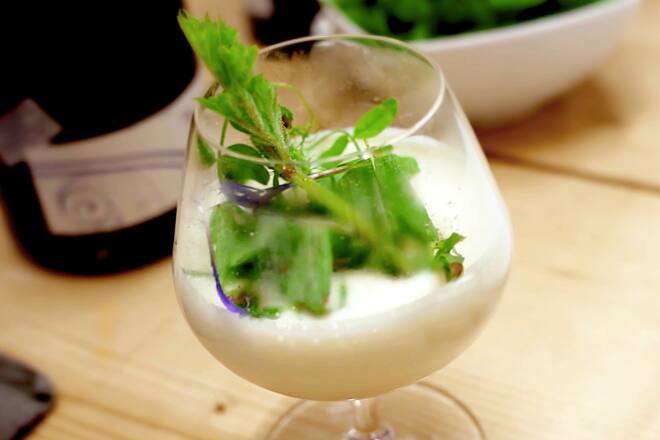 Recette
Fondue espuma & wild herbs
Léonard Gamba und Benoit Waber
Ces deux amis d'enfance sont passé à Masterchef, chez Ducasse et Bocuse. Leur café de la Fonderie, à Fribourg est un sacré succès!
Ingrédients
(For 4 people)
40 g cooked potatoes
100 g alpine Gruyere cheese
100 g Vacherin fribourgeois cheese

130 g cream
50 g milk
60 g dry still or sparkling wine already reduced by half
Wild herbs
Pepper
Swiss apple balsamic vinegar
Préparation
Heat milk, cream and reduced white wine.
Add cheeses.
Stir to melt the cheeses.
Add potatoes and blend finely, if necessary strain.
Pour into a syphon, add two cartridges of gas and serve.
Season the wild sprouts with a dash of vinegar and pepper.
Léonard Gamba und Benoit Waber