Text: GaultMillau Suisse Photos: Paillasse Marketing
NEITHER FROZEN NOR PAR-BAKED! When Christian Pélisson, General Manager of Paillasse Marketing SA, is asked why so many people are convinced that this bread is made in a central production plant in Geneva then supplied throughout Switzerland, his blood runs cold: «We have been communicating on this subject for more than 25 years! It's patented and 40,000 units in Switzerland are sold every day, but it's always made only by local artisan bakers with specific Paillasse certified flours, according to a process that ensures its quality.» There are 250 «Paillasseurs» in Switzerland, representing more than 600 point of sales.
THE STORY. It was in the early 1990s that a Swiss baker, Aimé Pouly, invented the recipe and launched this brand. Why «Paillasse»? Its name was inspired by the straw mattress on which old-time bakers slept while the dough was fermenting. A name and a concept that was immediately patented. A good idea! Because, in France, there were already other «paillasse breads». Today, more than 1500 artisans (!) prepare and bake - sometimes in a wood oven - Pain Paillasse all over Europe.
INTERNATIONAL DEVELOPMENT. «We continue to look for partners all over the world. At this very moment, I am in contact with people in Israel, in the Baltic States and in the Emirates» explains Christian Pelisson. «But for us, it is not enough to sell a concept. Indeed, we guarantee their rigorous application and especially the quality of the bread. We are therefore committed to establishing a real collaboration and a regular follow-up wherever our products are offered».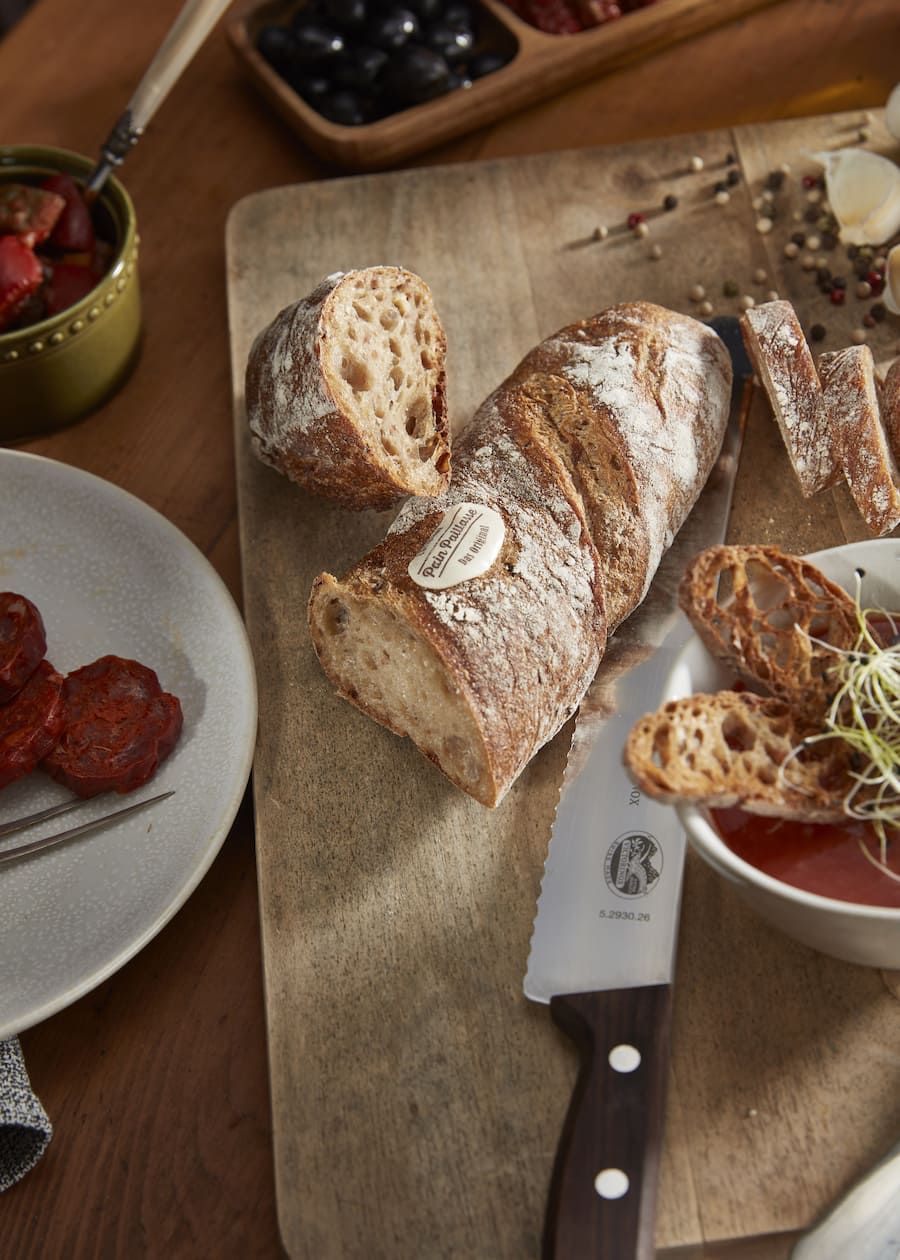 A HERITAGE TO BE VALUED. Today, Aimé Pouly's legacy is in the hands of the Swiss Food Group (Pouly, Luigia, Le Fournil romand, which focuses on local products and large-scale craftsmanship). Christian Pélisson insists: «Just like wine or cheese, I consider bread to be an essential element of gourmet pleasure. Yet it is often the poor relation: too many restaurant owners resort to frozen industrial products.» Today, one of his goals is to establish a stronger link with the restaurant world.
TRACEABLE PRODUCTS AND UNIQUE RECIPES. When it comes to quality, Paillasse leaves nothing to chance. The seeds and flours produced in Granges-près-Marnand by Groupe Minoteries SA are certified and delivered in optimal blends, both in terms of taste and nutritional balance. The traceability of each ingredient is guaranteed throughout the production chain. All the way to the artisan franchisee, who has access to precise recipes and advice given on a daily basis by Paillasse bakery technicians. The secret of Pain Paillasse lies in its long fermentation process, which ensures that the dough is never dry or acidic, but voluptuous and light. A true gourmet bread that is attracting more and more chefs.